House hunting and home buying is a new ground you've probably never set foot on before. Not only can it be a very frightening and exhausting process but also a very satisfying and rewarding adventure. Emotions run high and, if you're not cautious, so does your expenses. On the positive side, nothing beats the feeling of decorating your private home the way you like and having your family and friends over for dinner. It's certainly a couple of reasons why most people do everything they can to buying a house of their own. So, creating a budget should be the first step when buying a house and, if you do it correctly, it will help you in the long run.
Budget Omission
Many first-time homebuyers usually trust everything their mortgage lender tells them. This can be from the property type they can afford and to the general expenses such as property taxes and insurances. However, more expenses come with house buying. However, in the hope that people do not lose out on a good deal, some forget to take into consideration to set a budget to be sure they can live comfortably and within their means in their new home.
According to the U.S. Census Bureau, the median price for new homes is amounting to more than $378,700. At first, this might seem like an alarming amount and that you might not be able to afford it. On the contrary, with a little bit of planning, your dreams will come true. So, how can you set up a budget for buying a house? Let's take a look at some tips and techniques that will help you get started.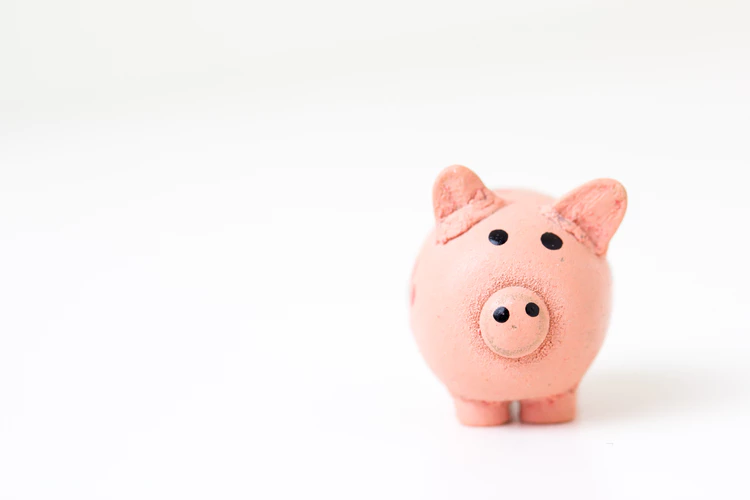 The "25% Rule" in House Buying
When you're buying a house, a critical rule you should know about is the 25% rule. The 25% rule says that your mortgage should not exceed 25% of your income each month. Following this rule will help you immensely when you create a budget. This way, you'll feel more at ease paying your other bills and monthly obligations. Not to mention, you can start saving money in an emergency fund for rainy days if life throws a curveball at you. (See also: What Does It Take to Achieve Financial Freedom?)
If you can ensure that the sum of all of your expenses, debts, and mortgage does not exceed 25% of your income, that would be the most guaranteed way to live worry-free. Of course, that could be a tough task to do when buying a house. At the same time, if you believe that you can afford more than 25%, then by way of caution, be aware of the difficulties you could face.
Buying a House Within Your Means
Buying a house within your budget should always be your primary focus. While searching for a mortgage, if the percentage of your debt plus the mortgage is higher than 43%, then you'll most likely be denied the lending. On the other hand, if your debt is less than 43% and it looks like it can decrease 33% to 25% in near future, you'll get the money you need to buy the house.
Make sure that you don't exceed a percentage that, as a result, will make you live uncomfortably on a very tight budget. Having this type of lifestyle won't allow you to pay for necessary expenses or extracurricular activities. In case you may have money saved up that can help you with your mortgage, you should certainly not depend on it because your money can be spent quickly. If it doesn't look like you're able to proceed with the purchase, renting may be a better option for you. (See also: 15 Simple Ways to Manage Expenses and Save Money)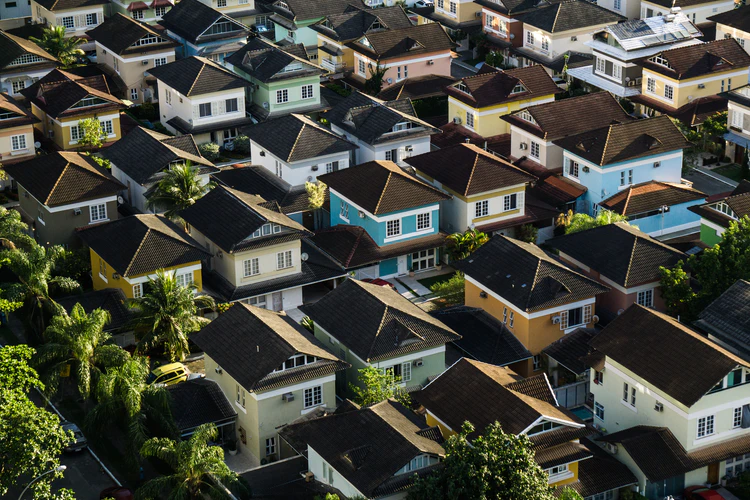 House Buying Budget Strategies
To set a budget for buying a house, here are some helpful actions you can perform:
Analyze your income. Your income is the first thing you need to look at when buying a house. How much do you earn? How much of your income do you spend each month? Is it 20%? 40%? Or as high as 80%? It's great to know your monthly spending and how much of those expenses are mandatory. If you see you're eating out every day or continuously buying things you don't need, it's evident that you need to create a budget to get your spending under control.
Prioritize your debt. Set a budget that allows you to pay down your debt while saving for a house. The more your debt diminishes, the better your chances are in finding a loan you can afford. You must remain committed to achieving your house buying goal and at the same time, be vigilant of your spending so as not to increase your debt.
Establish your expenses. Buying a house isn't the end of your expenses; it's just the start. When you plan on buying a house it's essential to identify the additional expenses and costs that are associated with it. Homeownership opens up a lot of opportunities for household repairs, major renovations, and continuous upkeep. That is why your mortgage should be kept to a minimum when it comes to your income.
Manage your goals. If you're buying a house with a partner, you both should have the same kind of understanding. You should know the purpose of creating a budget and how to make the most of your income. Instead of going at it alone, it will benefit the two of you to unify your goals to know where you each stand. It makes the house buying process much more manageable, plus you get a clearer picture of how well you'll be using your money. For example, you can be creating an emergency fund, putting money away in investment accounts, saving for mandatory expenses, paying medical bills, and taking exotic vacations, among others. (See also: Financial Freedom, What is it Exactly?)
Protect your investment. It's a no-brainer that you should keep both the exterior and interior of the house clean and in great shape. A house is an asset that should be safeguarded and well cared for. If managed properly, it will be standing strong for years to come. Most importantly, ensuring the property is crucial to cover the cost of repairs for unexpected incidentals. Not only should you have enough coverage for repairing the structure of the house but also replacing personal items that are important and has sentimental value to you and your family.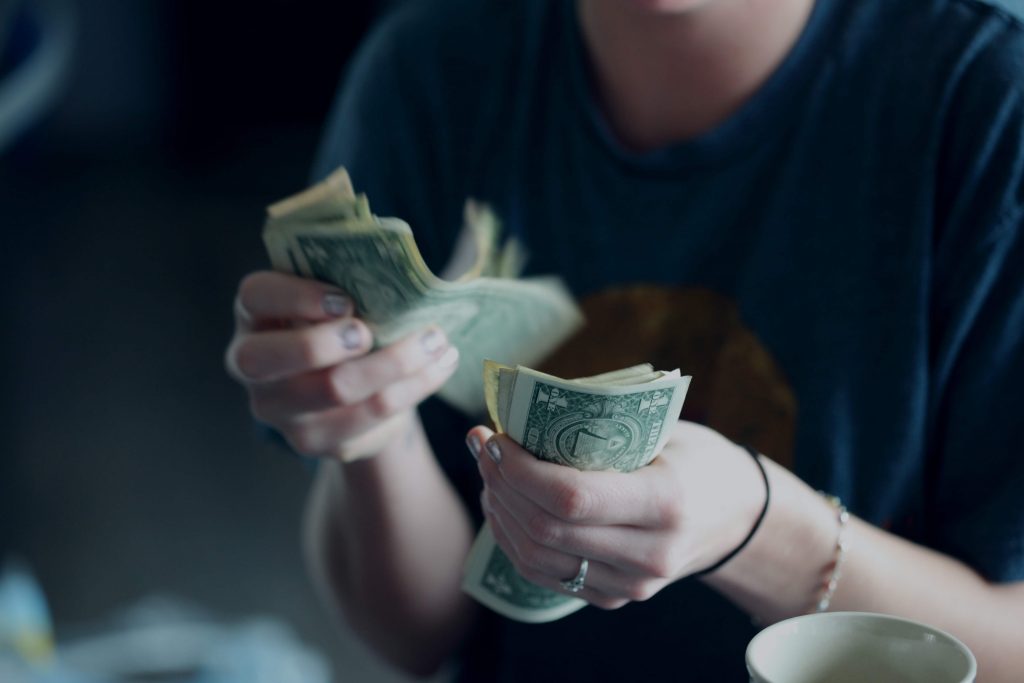 House Buying Budget Awareness
Of course, buying a house may sound like a great idea, but only if you can afford it. Ultimately, your expenses and additional costs should be taken into consideration when setting up a budget for house buying. So, if half of your salary will be going towards paying off the mortgage and home insurance, then you should consider other options such as finding a more affordable house or renting an apartment to help you save money. Having to pay the mortgage and not having any extra money to pay off your other debt is short of being reckless with your financial wellness. In other words, do not make buying a house more complicated than it has to be. Start with creating a budget to make buying your dream house easier.
Your Budgeting Partner
These approaches can seem rather daunting, especially when you've just started thinking about it for the first time. There is no right time or age to start saving. It can also feel overwhelming or impossible to attain financial freedom if you've waited a long time to do so. It is never too late to start. That's why establishing a financial plan will make your life easier. By creating a plan, you will hit spending goals and reduce the debt you accrue while you're also saving. So, what is the perfect plan for you? BudgetPolitan makes it easy to find out. Our primary goal is to help you reach the financial freedom you deserve. BudgetPolitan is affordable, versatile and will keep you from being overwhelmed. Take control of your finances today. Sign up for free now.
Please follow and like us: